Home Alone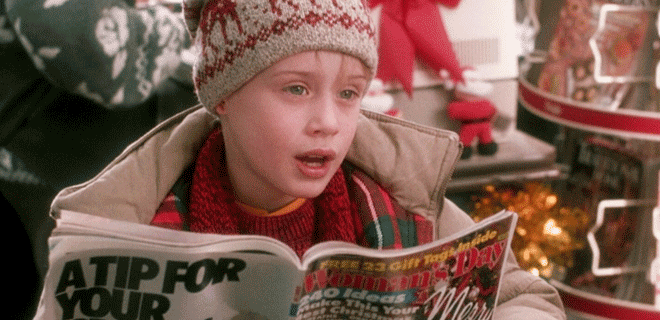 The film that launched a thousand face slaps of shock and proved that children were incredible capable in the technology-bereft 90s. When Kevin (Maculey Culkin) gets accidentally left behind while his family goes off on a festive holiday, he finds himself in the unfortunate situation of defending his family home from a pair of slimey home invaders (Joe Pesci and Daniel Stern). Hilarious and ridiculous, this Christmas family staple is a slapstick wonder of 90s nostalgia and good old-fashioned fun.
Show Times
Trailer
Details
Legend Deluxe: In-Cinema dining session.
Event: Special event screening, complimentary & discount tickets do not apply
CC & AD: Closed Captions or Audio Description available for individual/personal use in those shows indicating a 'CC & AD' notation on a film's session time booking button. Please note that only selected sessions are capable of offering the Closed Captions or Audio Description option, please contact the cinema in the event of confusion to avoid disappointment.
Session times for the new cinema week, commencing each Thursday, will be released the Tuesday afternoon prior