Mulholland Drive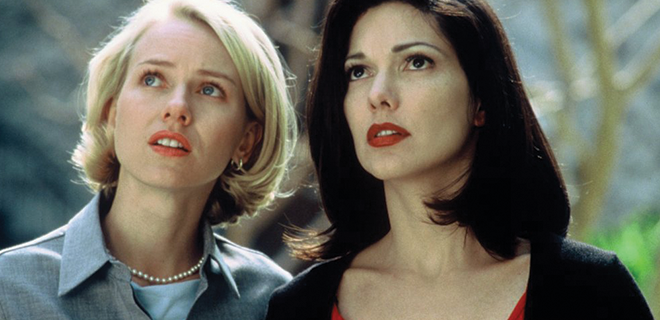 20th ANNIVERSARY SCREENING! David Lynch's surrealist masterpiece and cinema classic MULHOLLAND DRIVE returns to Nova twenty years since its Australian release.

Part one: she found herself inside the perfect mystery. Part two: a sad illusion. Part three: love.

Opening in the city of dreams, Los Angeles, this dream-like tale opens with a femme fatale (Laura Harring) who finds herself concussed following a car accident, unable to remember who she is. She finds refuge at Betty's (Naomi Watts) house, an aspiring actress eager to become a star. Unable to remember her identity, she tells Betty her name is Rita. The two women discover her handbag is crammed with wads of dollar bills and a mysterious blue key. Together, they set out to discover Rita's real identity, quickly finding themselves in a web of intrigue that takes them to the dark heart of Hollywood.
Show Times
Trailer
Details
Legend Deluxe: In-Cinema dining session.
Event: Special event screening, complimentary & discount tickets do not apply
CC & AD: Closed Captions or Audio Description available for individual/personal use in those shows indicating a 'CC & AD' notation on a film's session time booking button. Please note that only selected sessions are capable of offering the Closed Captions or Audio Description option, please contact the cinema in the event of confusion to avoid disappointment.
Session times for the new cinema week, commencing each Thursday, will be released the Tuesday afternoon prior