Parasite + Memories Of Murder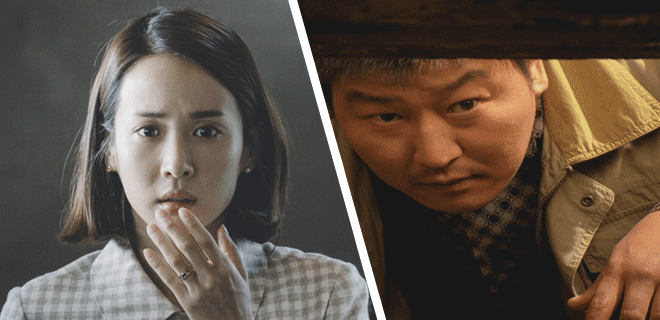 DOUBLE BILL! Attention all Bong-heads: Oscar-winning Korean director Bong Joon Ho's modern classic Parasite – the biggest box office hit in Cinema Nova's history – shares the screen in a thrilling/hilarious double bill with the filmmaker's second feature (and first collaboration with Parasite star Song Kang-Ho) Memories Of Murder.

Winner of 4 Academy Awards including Best Picture, Director, International Feature and Original Screenplay, as well as Cannes' Palme d'Or, Parasite is a gripping social satire that observes how four destitute adults worm their way into the lives of a wealthy Seoul family. By turns shocking and side-splittingly funny, the film is an all-time Cinema Nova favourite that screened for nine straight months before its run was rudely cut short by the pandemic.

Loosely based on the true story of Korea's first serial killer, director Bong's Memories Of Murder takes place in the country's rural outskirts. Song Kang-Ho stars as a small town police detective reluctantly paired with an investigator from Seoul (Kim Sang-kyung) – two officers with vastly different approaches who attempt to solve a series of grisly murders. Featuring the filmmaker's now signature creepy-comic tone, it's considered one of the greatest Korean films ever made.

Korean language, English subtitles.
Show Times
Trailer
Details
Legend Deluxe: In-Cinema dining session.
Event: Special event screening, complimentary & discount tickets do not apply
CC & AD: Closed Captions or Audio Description available for individual/personal use in those shows indicating a 'CC & AD' notation on a film's session time booking button. Please note that only selected sessions are capable of offering the Closed Captions or Audio Description option, please contact the cinema in the event of confusion to avoid disappointment.
Session times for the new cinema week, commencing each Thursday, will be released the Tuesday afternoon prior