Scream + Scream 2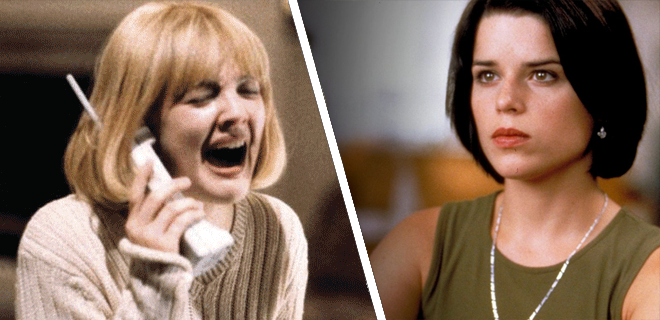 DOUBLE BILL! The original meta-movie masterpiece and its self-referencing sequel screen (or, uh, scream) in a deadly double feature.

The movies that kicked-off a mid-nineties horror renaissance, Nightmare On Elm Street maestro Wes Craven directs two scripts from Kevin Williamson starring a who's-who of now pop culture icons. Released in 1996 to critical and audience acclaim, SCREAM was followed by a sequel only one year later that's framed around a movie based on the events of the first film! SCREAM and SCREAM 2 star Neve Campbell, Courtney Cox, David Arquette, Drew Barrymore, Skeet Ulrich, Matthew Lillard, Jamie Kennedy, Jada Pinkett (Smith), Heather Graham, Liev Schreiber, Omar Epps and Rose McGowan.
Show Times
Trailer
Details
Legend Deluxe: In-Cinema dining session.
Event: Special event screening, complimentary & discount tickets do not apply
CC & AD: Closed Captions or Audio Description available for individual/personal use in those shows indicating a 'CC & AD' notation on a film's session time booking button. Please note that only selected sessions are capable of offering the Closed Captions or Audio Description option, please contact the cinema in the event of confusion to avoid disappointment.
Session times for the new cinema week, commencing each Thursday, will be released the Tuesday afternoon prior