Angel Heart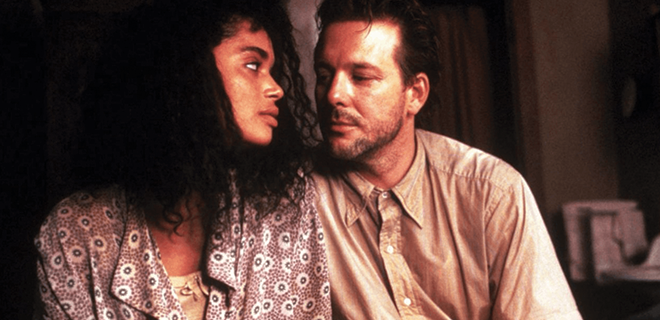 35th ANNIVERSARY SCREENING! Alan Parker's unsettling, hypnotic, and stylish thriller ANGEL HEART stars Mickey Rourke (The Wrestler, 9 1/2 Weeks), Robert De Niro (Taxi Driver), Lisa Bonet (High Fidelity) and Charlotte Rampling (Red Sparrow) in a deeply erotic tale infused with an charged, fantastical film-noir atmosphere.

New York, 1955, Private Detective Harry Angel (Rourke) has a new case on his hands: washed up crooner Johnny Favorite has gone missing. Anybody that might be holding clues is being killed amdinformants and witnesses are being murdered one by one. With bodies piling up and time running out, Angel is being kept awake at night by strange religious visions. From the mean streets of New York to the backwoods of New Orleans, Harry is dragged into a world of sex, murder, voodoo and death. This is no ordinary case but Harry is no ordinary detective.
Show Times
Trailer
Details
Legend Deluxe: In-Cinema dining session.
Event: Special event screening, complimentary & discount tickets do not apply
CC & AD: Closed Captions or Audio Description available for individual/personal use in those shows indicating a 'CC & AD' notation on a film's session time booking button. Please note that only selected sessions are capable of offering the Closed Captions or Audio Description option, please contact the cinema in the event of confusion to avoid disappointment.
Session times for the new cinema week, commencing each Thursday, will be released the Tuesday afternoon prior