Evil Dead, The + Evil Dead II + Army Of Darkness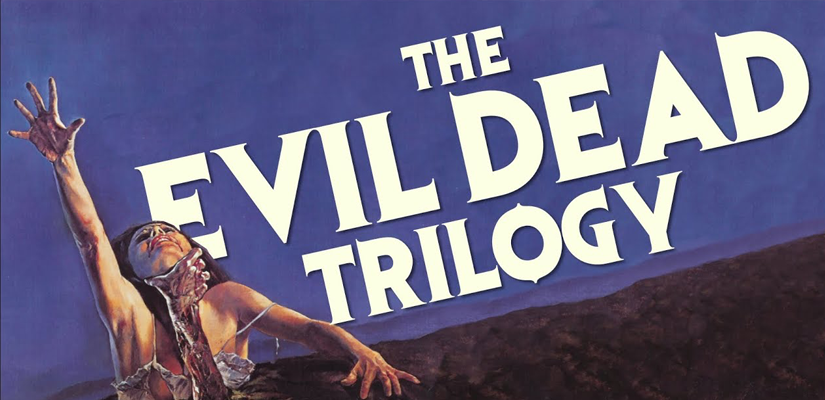 TRIPLE BILL! Join us for a screening of Sam Raimi's comedy horror classics back-to-back-to-back.
Five friends travel to a cabin in the woods, where they unknowingly release flesh-possessing demons. Sam Raimi's seminal horror made a cult icon of Bruce Campbell and turned its director into hot property. Much imitated, but never bettered, THE EVIL DEAD was the birth of an independently-spirited, viscerally- minded new wave in low budget horror cinema.
In EVIL DEAD II, Ash and Annie discover a tape-recorder in an apparently forsaken cottage. They turn it on and hear Professor Knoby's voice who successfully translated a Book of the Dead. His words awaken the spirit of Evil. Annie disappears. Ash is pursued by a strange power. On waking up, he is possessed by Evil, but resumes his normal appearance at sunrise. He vainly tries to escape and shelters in the cottage again. Hideous ghosts attack him...
ARMY OF DARKNESS shows Ash stranded in the 13th Century with his car, his shotgun and his chainsaw. Soon he is discovered and thought to be a spy for a rival kingdom and is taken prisoner. After proving his merit in The Pit, he decides to help the kingdom retrieve the Necronomicon (which will also help him return to his own time), which they need to battle the supernatural forces at play in the land. Ash accidentally releases the Army of Darkness when retrieving the book and a fight to the finish ensues.
| | |
| --- | --- |
| Rating | R18+ |
| Genre | Horror |
| Running Time | 260 |
| Language | |
Session times for the new cinema week, commencing each Thursday, will be released the Tuesday afternoon prior