Princess Mononoke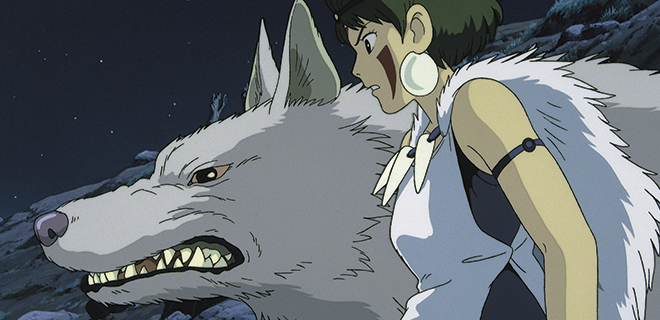 25th Anniversary! Collectable Pin encore screenings: Saturday August 6 and Sunday August 7 sessions, screening at 4.10pm, include a collectable Princess Mononoke pin with ticket purchase - distributed at the cinema entry at the session start time.

To celebrate the 25th anniversary of Studio Ghibli's landmark anime adventure Cinema Nova will be screening the original Japanese language version of PRINCESS MONONOKE (with English subtitles). A beautifully realized tale of civilization versus nature, PRINCESS MONONOKE is a true epic by Japan's master animator Hayao Miyazaki.

While protecting his village from a rampaging boar-god, the young warrior Ashitaka becomes afflicted with a deadly curse. To find the cure that will save his life, he journeys deep into sacred depths of the Great Forest Spirit's realm where he meets San (Princess Mononoke), a girl raised by wolves. It's not long before Ashitaka is caught in the middle of a battle between iron-ore prospecting humans and the forest dwellers. He must summon the spirit-powers and all his courage to stop man and nature from destroying each other.

Japanese language, English subtitles.
Show Times
Trailer
Details
Legend Deluxe: In-Cinema dining session.
Event: Special event screening, complimentary & discount tickets do not apply
CC & AD: Closed Captions or Audio Description available for individual/personal use in those shows indicating a 'CC & AD' notation on a film's session time booking button. Please note that only selected sessions are capable of offering the Closed Captions or Audio Description option, please contact the cinema in the event of confusion to avoid disappointment.
Session times for the new cinema week, commencing each Thursday, will be released the Tuesday afternoon prior