Venice - Infinitely Avant-Garde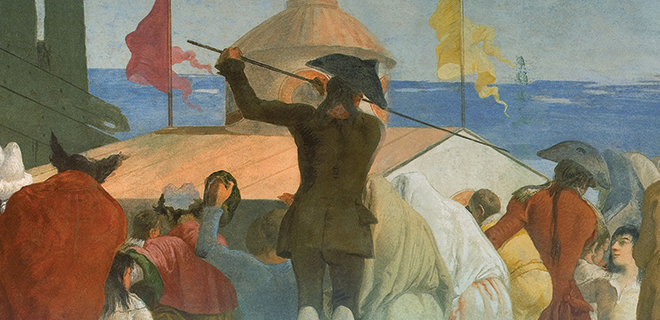 This tour of the city takes in masterpieces by Tiepolo, Canaletto, Rosalba Carriera and the intellectuals who fell in love with Venice: from Canova to Goethe, Byron to Walter Scott, down to the great Hollywood stars drawn to its unique, yearly Film Festival. 1600 years after its legendary foundation, Venice continues to be unique: for its urban environment, made of stone, earth and water, and for its history, that has entered the realm of legend.
But above all, Venice is unique for its identity, which combines contrasting DNA blueprints: the charm of decadence and the excitement of being on the cutting edge. Cosmopolitan from the outset, Venice has always been a city of commercial and cultural exchange with the East and, taking into account its fragility, has always had vision and been inspired by the future.
Show Times
Trailer
Details
Legend Deluxe: In-Cinema dining session.
Event: Special event screening, complimentary & discount tickets do not apply
CC & AD: Closed Captions or Audio Description available for individual/personal use in those shows indicating a 'CC & AD' notation on a film's session time booking button. Please note that only selected sessions are capable of offering the Closed Captions or Audio Description option, please contact the cinema in the event of confusion to avoid disappointment.
Session times for the new cinema week, commencing each Thursday, will be released the Tuesday afternoon prior